On date 27/06/19 the famous Italian newspaper "La Repubblica" published an article about IMT and its worldwide markets.
Mainly the article focused on the strong presence of IMT products in United States that at today counts more than 1000 operating machines. Some of these machines operated in important jobsites like the one in Ground Zero.
The high standards of quality and reliability of its made in Italy machines allowed IMT to become a leading brand in the construction business in USA with a good focus on the drilling machines models with LCA application for USA market.
Thanks to the cooperation with Kelly Tractor IMT aims to grow even more and keep it's existing costumers satisfied.
Below you can read the press attention to this news.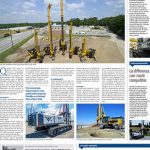 (IT) Paper "La Repubblica" – L'espansione nel mercato degli USA per le trivelle realizzate a Osimo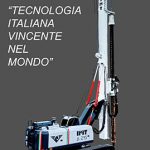 (IT) Paper "La Repubblica" – ADV page